Roof Repair in Lexington County, SC
The roof of your house plays a vital role in your comfort, safety and security. It's bad enough when there's a leak, but learning that you need to replace your roof entirely is frustrating and daunting. Whether you have metal, TPO or shingle roofing that requires repair or replacement, trust that Turn-Key Construction, Inc. is equipped for any job. We provide accurate roof quotes and deliver a complete scope of services, to ensure the integrity of your roof.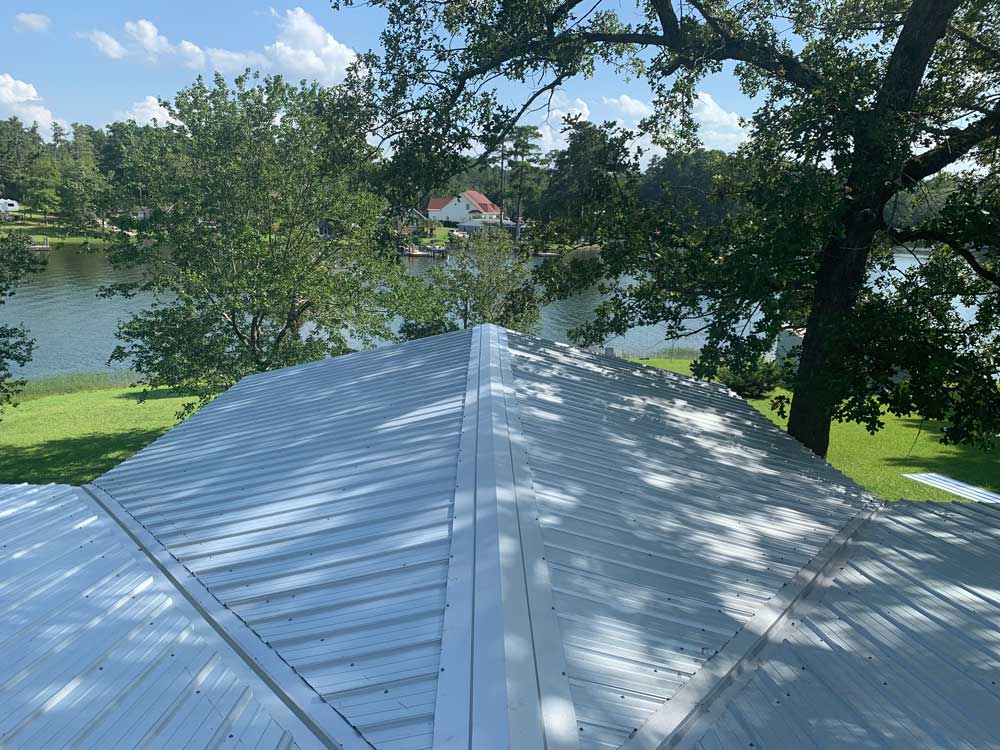 Selecting the Right Roofing Material
Homes throughout Lexington County, SC use a variety of roofing materials. While shingles are the most popular choice, many homeowners opt for metal or TPO roofing options. If you have questions about roofing materials and what is right for you, get in touch with us. Our team of seasoned experts can answer your questions and help you get the most for your money.
Shingle Roofing: There are many shingle varieties available, such as asphalt, wood, metal and slate. When you decide which one meets your needs and fits your budget, rely on us to handle all of the underlayment, connectors, accessories and anything related to your gutters.
Metal Roofing: Depending on the aesthetic you want to create for your home, you can either choose from screw down or standing seam metal roofing. Both materials have their benefits and advantages, such as their availability in a multitude of colors. Whatever you choose, we are experts in replacing or repairing metal roofing panels and components.
TPO Roofing: Fabricated from Thermoplastic Polyolefin, TPO roofing is a single-ply membrane with lots of flexibility. This cost-effective roofing material is widely popular for commercial buildings due to its crisp, bright white appearance. Reach out to us when you're exploring options for your home!
Light Commercial Roofing: We've worked alongside numerous local business owners in Lexington County, SC when their commercial properties need roofing repair or replacement. Trust us to protect your business with a roof that's durable—installed by experts who care.
Call Us with Your Roofing Questions
Before you begin the process of roof repair or replacing your standing seam metal roofing in Leesville, Gilbert, Summit, Lexington County, SC, you probably have some questions and concerns. Get in touch with Turn-Key Construction, Inc. now at 803-767-8634 to learn more about us and get a roof quote or assistance with insurance roofing today!