About Us
When the roof of your home sustains damage during a serious storm or due to age-related wear and tear, there's no time to waste in getting it fixed. When you need roofing work done, work with Turn-Key Construction, Inc. today. Homeowners throughout Leesville, Gilbert, Summit, and Lexington County, SC contact us when they have questions or need a straightforward roofing estimate because of our reputation for quick, quality, reliable work.
Proven Experts, Superior Reputation
There are plenty of companies in Leesville, SC that'll tell you they're a great roofing contractor. But how many of them can back up that claim with over two decades of experience, multitudes of positive reviews and plenty of references? We can. Since 1996, we've served the community as the expert in roof repair, gutters, windows, siding and more.
As a local family-owned business, we take pride in the superior reputation we've built over the past 24 years. This means providing every client with the finest quality workmanship, completed by well-trained professionals. We employ a team of reliable, hardworking craftsmen instead of hiring random contractors. Every time you hire us, you're getting the best in quality and service.
Our Work is Warrantied
We do everything we can to complete your project correctly and we stand by the work that we do. If something breaks or doesn't function properly, trust that we'll make it right. Our work is backed by a five-year warranty, and we're always here to help you if something goes wrong.
We Specialize in Insurance Claims
Many homeowners come to us when they need roofing repair or replacement due to accidents or extreme weather conditions. As a preferred roofing contractor, we specialize in handling insurance roofing claims. Providing this additional facet of service to our clients eases the entire process, from filing a claim to meeting with the adjuster. Once the insurance company sends you the settlement, we're ready to finalize and get the job started.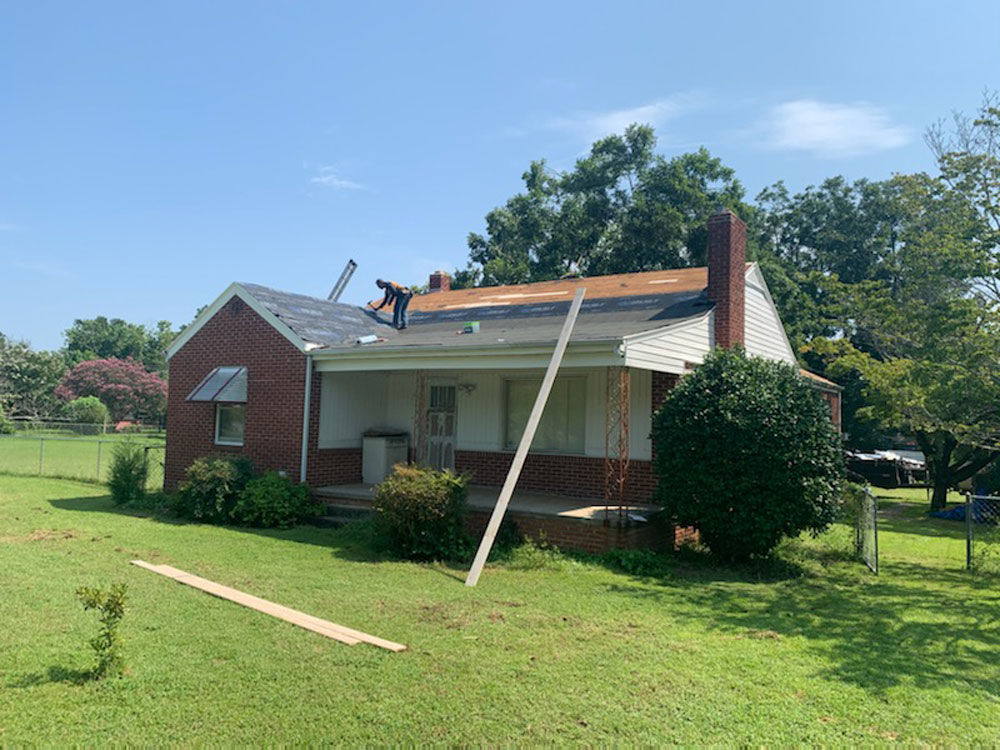 Put Your Home in Expert Hands
A house is so much more than an asset. A home is a place where your family gathers and bonds under one roof. When that roof needs repair or replacement, get a quote from Turn-Key Construction, Inc. at 803-767-8634. We're pleased to serve Leesville, SC and homeowners throughout upstate South Carolina.